Plazmafire™ VF31
Code de produit - WHVF31
Vent Free Gas Fireplaces
Up to 21,000 BTU's
Dimensions de la vitre: 16 1/2 po h x 31 1/2 po l
Natural Gas or Propane
Clean, Contemporary Design
President's Limited Lifetime Warranty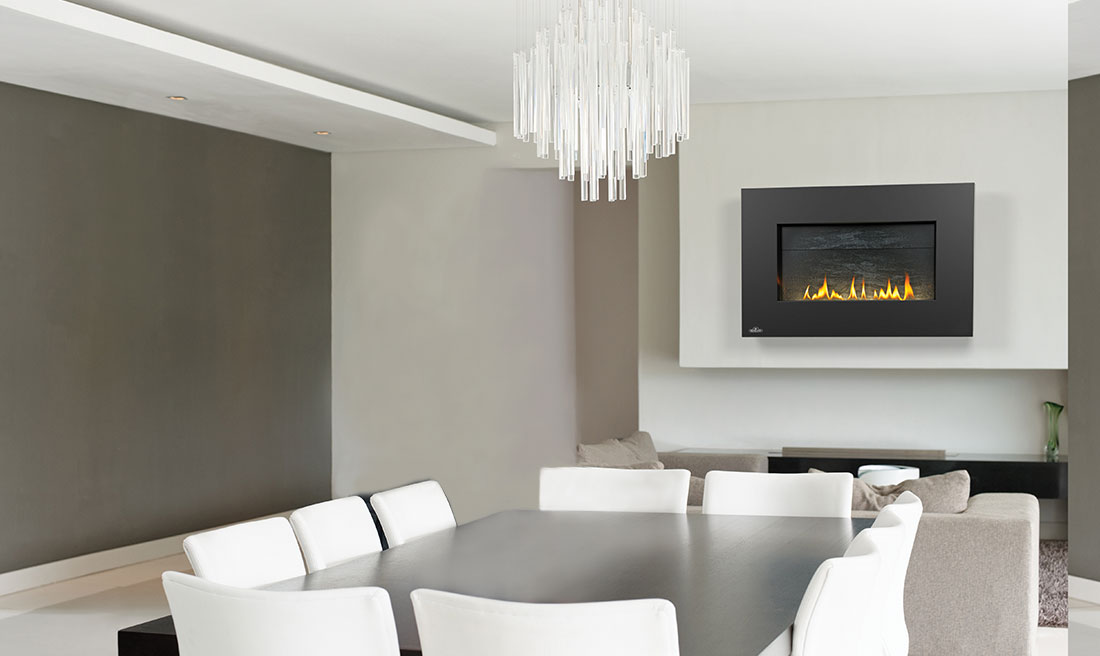 Ideal for modern and contemporary rooms, the Napoleon Plazmafire™ VF 31 Vent Free Gas Fireplace features easy installation plus all of the conveniences of a vent free. Virtually endless installation possibilities, it's almost as easy as hanging a picture on the wall. With an impressive 30" x 15" viewing area Napoleon's Plazmafire™ VF31 is a great addition to our vent free fireplace collection. The Plazmafire™ VF31 comes standard with a Topaz CRYSTALINE™ ember bed and a slate brick panel that adds to the modern look! NOTE: Vent Free Products are not approved in Canada and some States. Please check your local codes regarding vent free products.

* Certains documents ne sont pas disponibles en français
Studio de
création de foyer
Créez votre foyer.
Personnalisez votre décor.
Commencer
(* En anglais seulement)
Options de décoration de foyer
Options et accessoires
Caractéristiques additionnelles
Exclusive Topaz CRYSTALINE™ ember bed
Exclusive slate brick panel
Catalytic filtering tiles included
Fuel saving electronic ignition
Oxygen Depletion Sensor (ODS) comes standard
Optional LED light kit (two), complete with switch and wiring harness
Optional Safety Screen
Les produits peuvent différer légèrement des illustrations. La hauteur et l'apparence de la flamme sont influencées par les diverses configurations d'évacuation et elles peuvent différer de l'illustration.